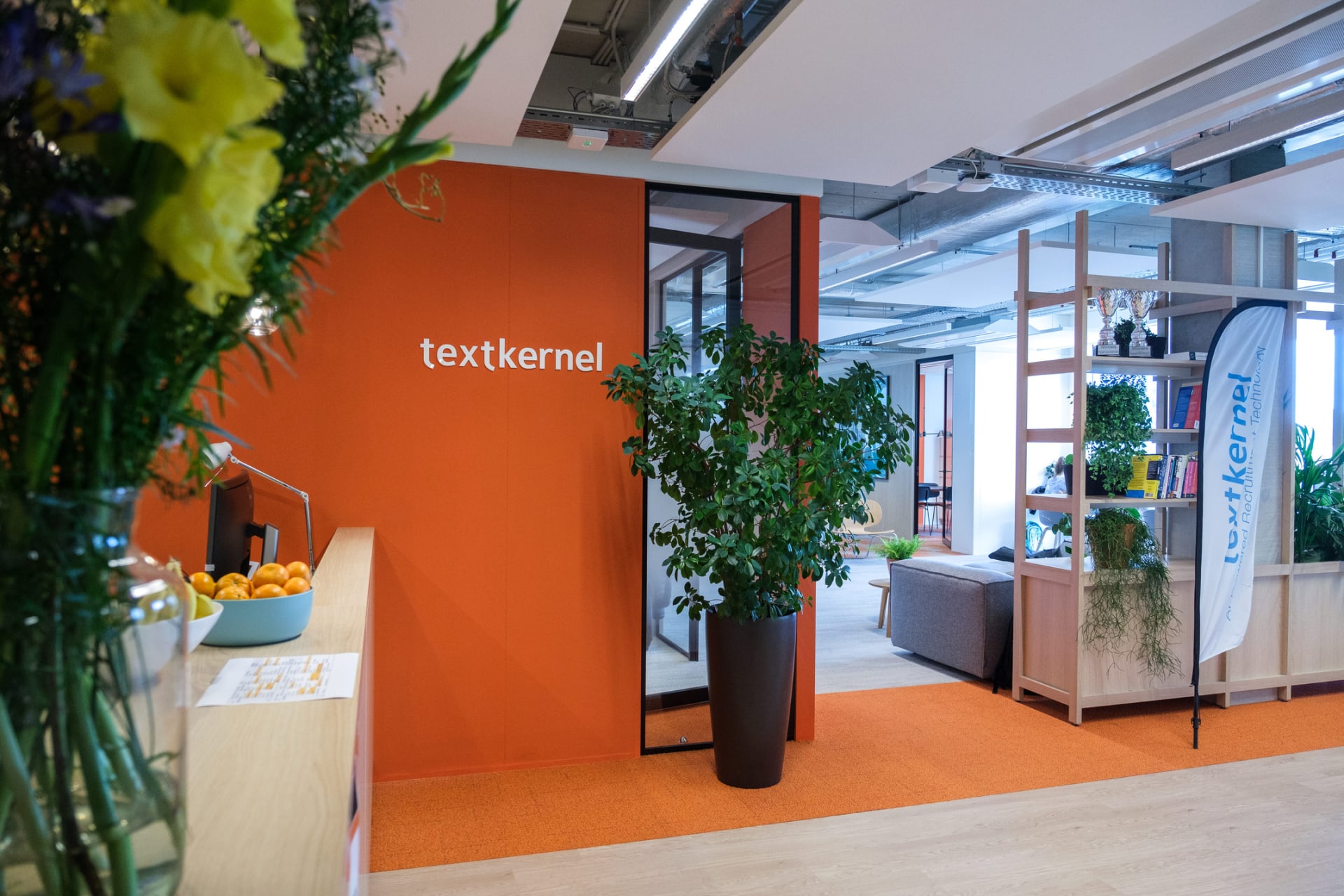 Technical Consultant
Remote

Netherlands

Textkernel - Support
Job description
Our growing Professional Services team is looking for a Technical Consultant who are equally at home when it comes to customer communication as to working with web technologies.
Products you'll be working on
You will be dealing with all of our products aimed at helping our diverse clientele from the recruitment and HR industry. These products range from targeting specific search and match needs (semantics) to unstructured data extraction (CV parsing) and push the boundaries of how we connect employers with candidates today.
Your responsibilities
As a Technical Consultant you'll be helping our customers integrate our solutions into a diverse range of applications. Seeing the big picture you'll analyze external systems finding out how our services are best connected, create technical designs and see through implementation. Talking to customers and coordinating a successful delivery is key in your role. You'll also have to deal with technical troubleshooting, ranging from configuration errors to product issues on both sides. You'll be joining a diverse, enthusiastic team where agility, problem solving, prioritizing and a high sense of ownership are essential attributes.

Job requirements
Who you are
A Bsc/Msc graduate in an IT related field. If you bring software engineering or AI knowledge to the table, that is considered a big plus
You've fulfilled a similar role in a business to business context
You've got good technical skills: networking, web technologies (SOAP, REST, APIs, Apache/Tomcat, HTML/Javascript, JSON), Docker, Python, databases (MySQL, Postgresql) and troubleshooting/debugging software
You are familiar with Linux and command line tools
If you haven't developed software before you have at least insight into how applications are built in order to analyze integrations and configurations
Basic knowledge of Salesforce (objects, field mappings, APEX jobs)
Fluency in German is a plus
What we offer*
A fair salary
A fast growing, motivated, international team that consists of more than 36 nationalities
25 days of holiday leave.
Holiday allowance and participation in a solid pension plan.
Hybrid working, excellent tools (laptop, software), travel allowance and compensation for your internet costs at home.
A home office allowance to create a suitable workplace at home.
A place at our comfortable and brand new office in Amsterdam Noord, with free quality lunches, snacks and drinks: whatever you fancy, our kitchen has it all!
Participating in our yearly week-long company wide hackathon (Innovation Week) but also joining meet-ups, training courses, scientific conferences and team/company trips.
* This position can be remote. Other benefits may apply.
About us
Textkernel is widely regarded as the international leader in providing Artificial Intelligence (AI), Machine Learning and Semantic Technology that empowers organizations to optimally understand, connect and analyze all their data around people and jobs. We enable thousands of recruitment & staffing agencies, employers, job boards, HR software vendors and outplacement & redeployment agencies worldwide to work smarter and more effectively by creating efficiencies in the HR and recruitment process.
Textkernel is headquartered in Amsterdam, with offices in Frankfurt, Paris and teams in the US and the UK. As a group we are currently around 200 strong with over 36 different nationalities in our team. We are small enough to make you matter but big enough to have a very recognizable impact on the market, supported by solid infrastructure.
Recruitment process

Because we like to speak to qualified candidates right from the start we don't work with end dates for our positions. We will close the vacancy as soon as we find the right fit.

Applications from freelancers, employment agencies, and recruitment agencies are not wanted at this time.